Still trying to get caught up on posting about these books.  As always you can get more info on the books here and here.
The stars are out in Kansas City . . . the baseball stars, that is! Mike and Kate are at the All-Star game, and even get to go on the field during the Home Run Derby to catch pop-ups! That's where they meet Andy, whose dad, Josh Robinson, is an All-Star catcher. But before the Home Derby ends, Josh finds himself in hot water. Someone is playing practical jokes on the other players, and the coach is sure it's him. Andy swears his dad is innocent. Who would want to frame Josh? And why?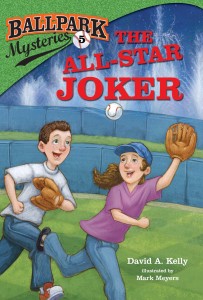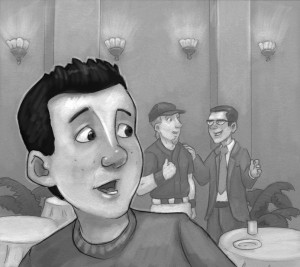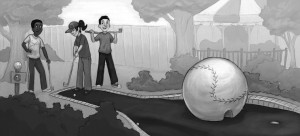 Named by Amazon.com as "One of the Best Books of the Year 2013"
Ivy-covered walls—they're the most famous part of the Chicago Cubs' historic ballpark, Wrigley Field. Mike and Kate can't wait to get down on the field to see the ivy for themselves. But when they do, they're horrified to discover patches of the ivy have been ripped away! Who would want to sabotage the stadium? Is it someone trying to curse the Cubs? Or is the rumor of a treasure hidden under the ivy tempting greedy fans? The Wrigley Riddle includes a fun fact page about Chicago's Wrigley Field.